About the Practice
> Physical Therapy Center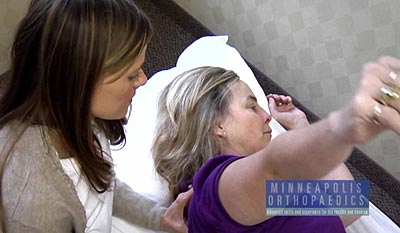 Physical Therapy Center
Physical therapy or physiotherapy is often abbreviated as PT. Physical therapists provide services to individuals to develop, maintain and restore maximum movement and functional ability. This includes providing services in circumstances where movement and function are threatened by aging, injury, disease, postoperative, or environmental factors. Functional mobility is central to what it means to be healthy.
Physical therapy is concerned with identifying and maximizing quality of life and movement potential through promotion, prevention, treatment, intervention, and rehabilitation. This encompasses physical, psychological, emotional, and social well-being. Physical therapy involves the interaction between physical therapist, patients, other health professionals, families, and care givers, in a process where movement potential is assessed and goals are agreed upon, using knowledge and skills unique to physical therapists. Physical therapy is performed by a physical therapist (PT) or physiotherapist (physio), and sometimes services are provided by an assistant (PTA) acting under their direction.
PTs utilize specialized techniques under the direction of a medical physician and establish a rehabilitation management plan. PT management commonly includes prescription of or assistance with specific exercises, manual therapy, education and other interventions. Techniques include education, manual therapy, massage, laser treatments, traction, strengthening, mobilization, soft tissue release, ultrasound, splinting, taping and bracing.
Physical therapists at Minneapolis Orthopaedics are certified professionals with subspecialty training and experience in Orthopaedics and Sports Medicine disorders. They also specialize in specific programs to return patients to the sport or activities they excel in. Minneapolis Orthopaedics utilizes the most advanced rehabilitation equipment available at our on site fitness center. Our goal is to provide patients with a uniquely expert professional and personalized experience to yield the best outcome possible.